Join World Record Breaker Tom Sietas and YouTube's biggest breath coach Mike Maher for the most relaxing breath retreat on the beautiful island of Tenerife.
A truly unforgettable week of breathwork, static apnea, beautiful food, and stunning landscapes as we delve deep into the power of breathing, so you can learn how to truly relax and find peace.
How we breathe affects how we think and feel! and humans can alter their breathing, so we can literally change how we think and feel.
Changing our breathing is one of the quickest and most effective ways to change our physical and mental state, we can increase energy and focus with the breath, and we can calm down our nervous system and feed deep levels of peace and relaxation – cool right?
There is nothing new in the world of breathing, people have been using breathing techniques for a very long time to improve both their physical and mental health.
During this retreat, Mike Maher and Tom Sietas will share with you powerful and often simple breathing techniques to help you master your mind and body.
During this retreat, you'll get to experience many different breathing methods, and more importantly, you'll be able to know what each one does so you'll always have a tool kit of breathing techniques at hand no matter what life throws at you.
Join us for a once-in-a-lifetime breathing retreat
that will have ripples throughout the rest of your life.
What will be happening each day?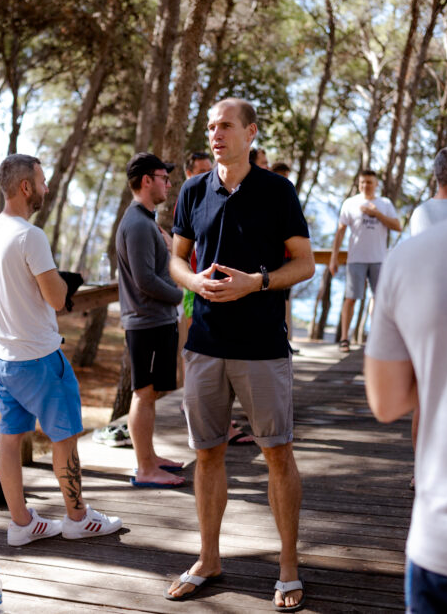 Daily presentations on the breath by Mike Maher & Tom Sietas, sharing powerful, science-backed stories about the incredible power of your breath

Twice daily group breathwork, exploring all that the breath has to offer.

Individual Breath Assessments, so that you can get a clear picture of where your breath health is right now so that you can improve upon this.

All meals are included so you have more time to breathe.

Daily Stretching and Yoga

Static Apnea Sessions in the Pool with one of the world's top static apnea experts, learn how to hold your breath and why this is crucial for relaxation

Q & A time with World Record Holder Tom Sietas and YouTube's biggest breath coach Mike Maher (TAKE A DEEP BREATH)

Group meals and social time along with private downtime to enjoy the island and all it has to offer.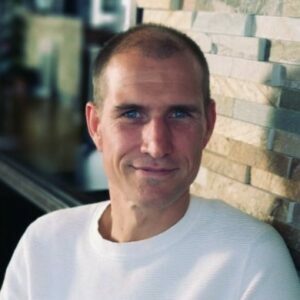 Tom has set multiple world records in freediving and breathholding. In order to do so he has created unique breathwork and meditation methods.
His idea about life is that intuition puts you in a position that gives you the power to be your true self. It is intuition that tells you to seize opportunities and make use of your full potential so you can live a healthy, happy and successful life.
Intuition, creativity, dedication and discipline have helped Tom to become the best freediver in the world. With his unique abilities Tom's body became the subject of ground breaking studies about the mechanics of the lungs, the spleen and the ability to deal with increasing levels of CO2.
Tom is emotionally intelligent and a very empathic person. As a father, mental coach, college teacher and speaker Tom knows how to create a positive atmosphere and guide you to follow your inner compass when developing your own meditation techniques that are tailored to your specific needs.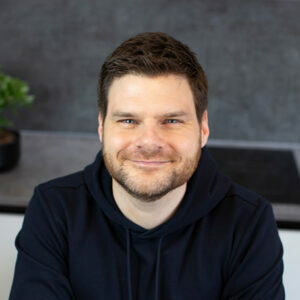 Mike is the founder of YouTube's Number One Breathwork channel –TAKE A DEEP BREATH
Mike's philosophy is simple – start with the basics. Acquire the fundamentals of functional breathing first… and mastering the more powerful breathwork techniques becomes natural and intuitive.
Mike shares his inventive approach to breathwork with more than 140,000 subscribers – making breathwork techniques easy and accessible with guided practices, music, animations, quick explainers, and deep-dive interviews.
Mike is the host of the world's most popular Breathwork Podcast – The Breathcast
Offering a hub for the greatest minds in breathing to share their research, thoughts and insights directly with the public. Mike has picked the biggest and most insightful brains in breathing from all over the world.
This breath retreat is open to all levels, we will ensure that we tailor exercises to the group.

This retreat is perfect for any looking to try and find ways to relax and unwind, find peace and calm in life, we will give you the breath tool kit to do this.

The retreat is for adults only 18+

The retreat will be taught in English.
What will I get from attending this retreat?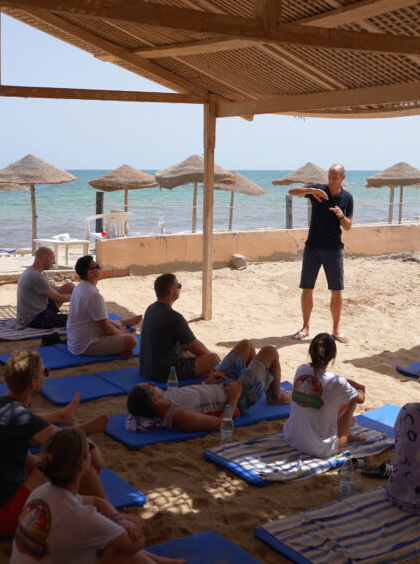 This is a very intimate retreat, with no more than 25 people, which means lots of time for practice and questions.
You'll understand how and when to down-regulate your nervous system to reach deep states of relaxation.
You'll be able to leave this retreat with a tool kit of breathing exercises to help you move back into everyday life.
You'll create beautiful memories with like-minded breathers from around the planet.
Tom Sietas is in the 0.1% of humans on this planet when it comes to being able to push what a human can do with their breathing, during this rare opportunity you will have access to Tom and his techniques.
Mike Maher the biggest breath worker on YouTube will share with you lessons learned from over 75 podcasts with the world's top breathing experts.
You'll know what breathing exercises to do and what points in your life to ensure better physical and mental health.
Have a question before booking?
If you have any questions about the breath retreat, we are here to help. Feel free to contact us and we can jump on a zoom call to chat more about it. We look forward to answering any questions you may have and helping you decide if the retreat is right for you
Come to our breath retreat and experience the transformative power of mindful breathing practices, surrounded by the peaceful beauty of nature.

Take a break from the stress and distractions of daily life and rediscover a sense of balance and inner peace through the practice of conscious breathing.